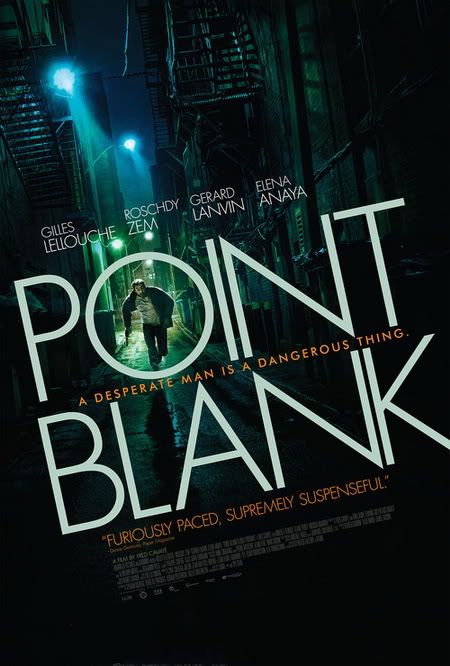 Point Blank (2010) ATC
BRRip | MKV | English | 1h 20 min | 720x304 | x264 - 1209 kbps | AAC | 698 MB
Release Date:
1 December 2010
Stars:
Gerard Lanvin, Roschdy Zem and Gilles Lellouche
Writer:
Guillaume Lemans, Fred Cavaye
Director:
Fred Cavaye
Rating:
6.9/10
from 2,056IMDb users
Genres:
Thriller, Crime, Action
I.M.D.B info
Storyline:
Samuel Pierret (Gilles Lellouche) is a nurse who saves the wrong guy -- a thief (Roschdy Zem) whose henchmen take Samuel's pregnant wife (Elena Anaya) hostage to force him to spring their boss from the hospital. A race through the subways and streets of Paris ensues, and the body count rises. Can Samuel evade the cops and the criminal underground and deliver his beloved to safety?
Cast
Gilles Lellouche
......................................................Samuel Pierret
Roschdy Zem
................................................................Hugo Sartet
Gerard Lanvin
............................................................Commandant Patrick Werner
Elena Anaya
................................................................Nadia Pierret
Mireille Perrier
......................................................Commandant Fabre
Claire Perot
..............................................................Capitaine Anais Susini
Moussa Maaskri
..........................................................Capitaine Vogel
Pierre Benoist
..........................................................Capitaine Mercier
Valerie Dashwood
......................................................Capitaine Moreau
Virgile Bramly
..........................................................Capitaine Mansart
Nicky Naude
................................................................Capitaine Richert
Adel Bencherif
..........................................................Luc Sartet
Vincent Colombe
........................................................Interne de garde
Chems Dahmani
............................................................Aide-soignant
Gregoire Bonnet
........................................................Jaffart, chef DPJ
Screenshot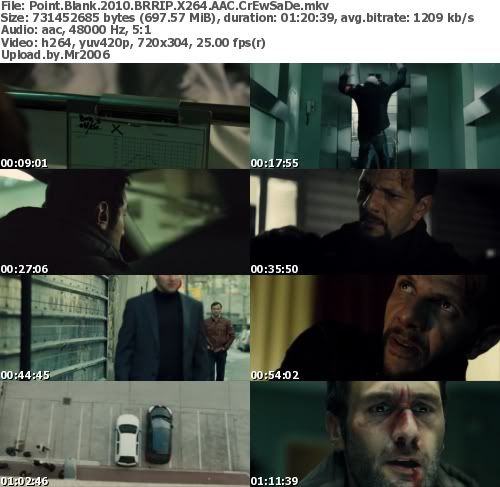 Download


http://www.wupload.com/file/2169762202/Point.Blank.2010.BRRIP.X264.AAC.CrEwSaDe.part1.rar
http://www.wupload.com/file/2169762222/Point.Blank.2010.BRRIP.X264.AAC.CrEwSaDe.part2.rar
http://www.wupload.com/file/2169762237/Point.Blank.2010.BRRIP.X264.AAC.CrEwSaDe.part3.rar




http://www.filesonic.com/file/3453492185/Point.Blank.2010.BRRIP.X264.AAC.CrEwSaDe.part1.rar
http://www.filesonic.com/file/3453492195/Point.Blank.2010.BRRIP.X264.AAC.CrEwSaDe.part2.rar
http://www.filesonic.com/file/3453492205/Point.Blank.2010.BRRIP.X264.AAC.CrEwSaDe.part3.rar